Submission
Each paper is limited to 8 pages normally, and additional pages will be charged. Please follow the Conference format.
Formatting Instructions (DOC)
1. Full Paper (Presentation and Publication)
Prospective authors are kindly invited to submit full text papers including results, tables, figures and references. Full text papers (.pdf, .doc) will be accepted by Electronic Submission System. Any question please contact e-mail icmhi@cbees.net. All submitted articles should report original, previously unpublished research results, experimental or theoretical. Articles submitted to the Conference should meet these criteria and must not be under consideration for publication elsewhere. Manuscripts should follow the style of the Conference and are subject to both review and editing.
2. Abstract (Presentation Only)
Accepted abstract will be invited to give the presentation at the conference, the abstract will not be published.
Please submit your abstract to Electronic Submission System (.pdf only)
3. Listeners
Please send e-mail to icmhi@cbees.net to ask for the registration form to register as listener.
Paper Page Limit
Regular Papers: 8 pages, including all figures, tables, and references.
PURCHASING EXTRA PAGES:
Regular Papers: Extra pages can be purchased at $30 (US dollars) per extra page.
Contact Method
Email: icmhi@cbees.net
ICMHI 2017 will be published in:
Conference Proceedings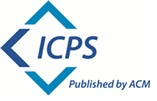 Submissions will be peer reviewed by conference committees, and accepted papers will be International Conference Proceedings Series by ACM, which will be archived in the ACM Digital Library, and indexed by Ei Compendex and Scopus and submitted to be reviewed by Thomson Reuters Conference Proceedings Citation Index (ISI Web of Science).
Good News! All submitted full paper will have opportunities for consideration for the Special Journal Issue. The final decision for paper selection will be made based on peer review reports by the Guest Editors.
1.International Journal of Management, Economics and Social Sciences (ISSN 2304-1366; http://www.ijmess.com/), and indexed by Ei Inspec (http://thomsonreuters.com/en.html)
2.Journal of Quality (ISSN 1022-0690; http://www.csq.org.tw), and indexed by Ei Compendex (http://www.ei.org) and Scopus (http://www.scopus.com/scopus/home.url).
3. Chung Shan Medical Journal (ISSN 1680-3108; http://www.airitilibrary.com/Publication/ ), and indexed by TSCI (Taiwan Science Citation Index, https://sites.google.com/a/paperdoctor.net/2009/10)
4. Journal of Computing Science and Engineering (JCSE) indexed by Ei Compendex (http://www.ei.org) and Scopus (http://www.scopus.com/scopus/home.url). pISSN (print version): 1976-4677 eISSN (electronic version): 2093-8020.
5. The Journal of Universal Computer Science (J.UCS), indexed in the Science Citation Index (SCI): The 2015 impact factor of the journal is 0.546, the 5-year impact factor is 0.684 (ISSN 0948-695x; Online Edition: ISSN 0948-6968) http://www.jucs.org/jucs_23_2; and also reviewed among in: Scopus, DBLP Computer Science Bibliography Server, ACM Computer Clasiffication System, MathSciNet and Mathematical Reviews, Microsoft Academic Search.
Publication Ethics - Penalty against Plagiarism
We firmly believe that ethical conduct is the most essential virtual of any academic. Hence any act of plagiarism is a totally unacceptable academic misconduct and cannot be tolerated.